We always find the aerospace industry full of interesting challenges and have worked on projects for both OEMs and end users. Applications for heated tooling is common, particularly when a precision interference fit is required. Also more niche 'on aircraft' solutions have included R&D engineering into very demanding applications particularly when it comes to prevention of moisture ingress which is a key topic for heating elements. Our team of application engineers are trained to be able to consult with our customers in solving their heating challenges and to be able to provide technically and commercially competitive solutions to our customers. Add to this our centre of competence in Sweden and our ability to manufacture and install locally and you have access to a full project delivery team ready to support you.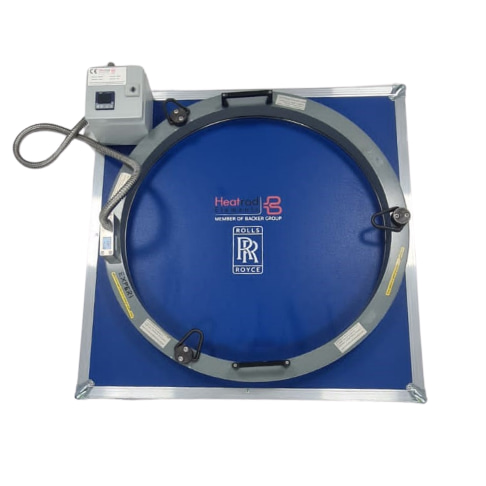 Technical data

Nozzle Elements are produced with high precision and with high surface loading to meet the high demands of quick and safe heating. During the manufacturing process the element is subject to very high pressure to reach high insulation resistance, good heat transmission without internal voids in the element and a very smooth surface for optional and uniform heat transmission from the total surface of the element. The element is absolutely tight to avoid that for instance melted plastic, oil or gas can leak in.

Ring and Band Elements are generally produced and supplied to according to customer specification. Examples application areas are: Injection moulding machines-extruders, containers, tanks, moulds, tools, etc. The design of these units is typically either Micanite or Ceramic with plate casing.

Types: We can supply both UTX and UTC design cartridge heaters in a huge variety of sizes and also to custom specifications.

 

Material

Stainless steel AISI 321/EN 1.4541

Dimension

Ø 6.5 , 8, 10, 12.5, 16, 20 mm
Inactive section app. 10 mm at the connection end and appr. 5 mm at the other end.

Connections

250 mm glass fibre armoured nickel wire
Helical protective hose, zincified steel strip
Wave hose (gas- and liquid tight)
Armoured hose, zincified
Right angle casing

Additional

Reamed holes a smallest tolerance H7
are required (Swedish standard). If a surface load greater that 20W/cm2 is required, individual adjustment is necessary.
Please see below examples of our Aerospace projects