Heatrod have a respected history in the manufacture of Industrial Air Heating products for all different types of process applications. Alongside our own range of standard and engineered products we are also able to supply special air heating products from a number of companies within our group.
We serve all process industry sectors including Petrochemical On- and Off-shore industry, the Chemical and Process industry, Food, Building along with other industries with electrical heating products and associated controls equipment.
As a member of the Swedish NIBE Industrier Group and through our representatives and agents we operate globally.
Land-based space heating
Naval applications
VLEx Fan Heater (Anti-Condensation Heaters)
Duct Heaters Type EFFK
Explosive-Proof Fan Heaters Type FE2
Anti-Condensation Heaters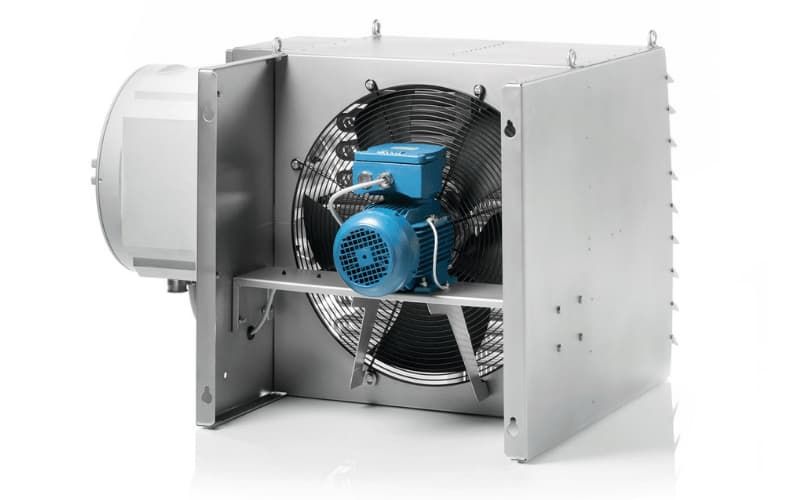 VLEx Fan Heater (Anti-Condensation Heaters)
VLEx fan heaters are for fixed mounting (non-portable) and are ideal for use in hazardous area zone 1 & 2, where high performance of heating is needed. The fan heater is made of materials able to withstand aggressive effects at sea, on offshore installations, in warehouses and for large manufacturing facilities. The fan provides an airflow/circulation and air heating for outdoor or indoor installation. VLEx is Danish design and fabrication. We deliver our VLEx in 3 different sizes (S, M and L). All 3 sizes are available in 50 and 60 Hz.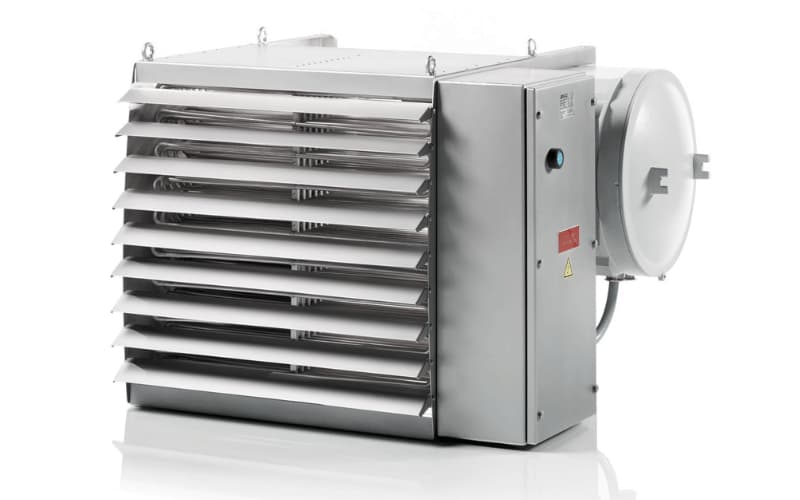 Materials:
Cabinet and heater junction box: stainless steel AISI 316L
d-enclosure: casted aluminium
Heating elements: stainless steel AISI 316L, bright annealed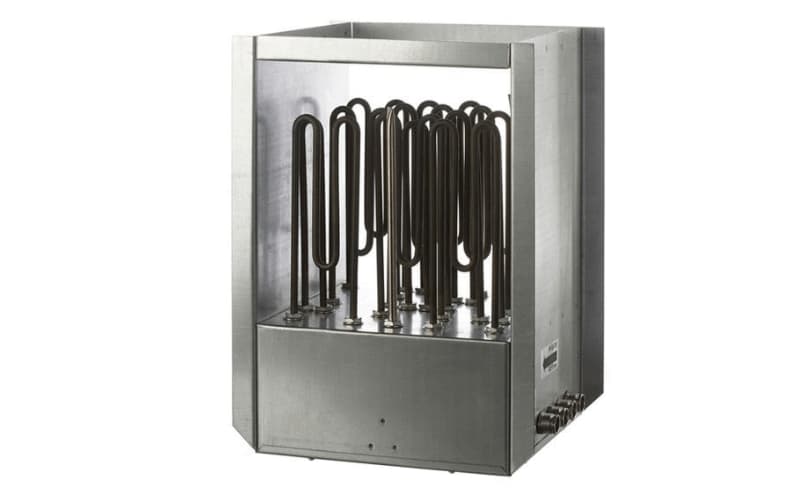 Duct Heaters Type EFFK
Duct heaters for air heating systems, e.g. supplementary heating in heat regeneration systems in houses or in connection with air duct systems.

Electrical duct heaters are designed for flange mounting in connection with climate control/heat generation and ventilation systems. Special constructions for e.g. grain dryers, process systems, ships and high-temperature duct heaters are made upon request.
Material - our duct heaters are available as standard in hot-galvanised steel plate, but can be made of other materials, if requested.
Air Duct Heater download Pdf, 326 kB.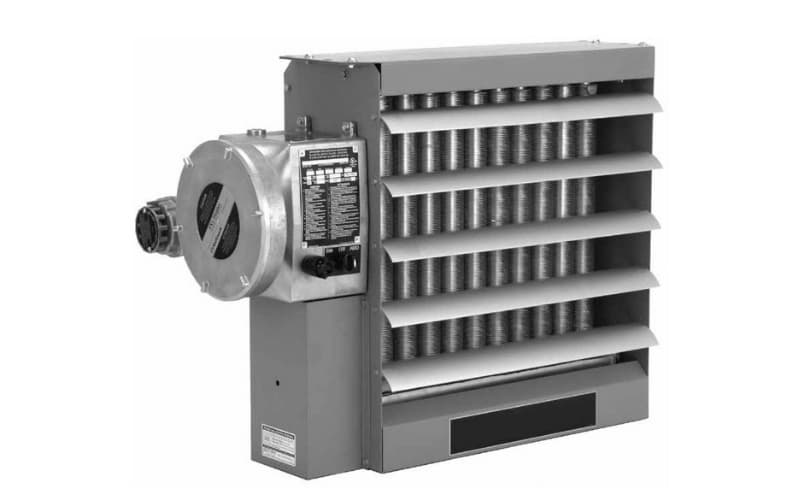 Explosive-Proof Fan Heaters Type FE2
Our explosion-proof heaters type FE2 are CE marked and certified to ATEX Directive 94/9/EC. They are specially designed for use in industrial applications and in dry areas where flammable substances are present such as oil refineries, petrochemical plants, timber industry, storage of hazardous waste, sewage or wastewater treatment plants, etc, where flammable substances are present in the form of air, gases or other substances.
Explosion-proof Fan Heater download Pdf, 579 kB.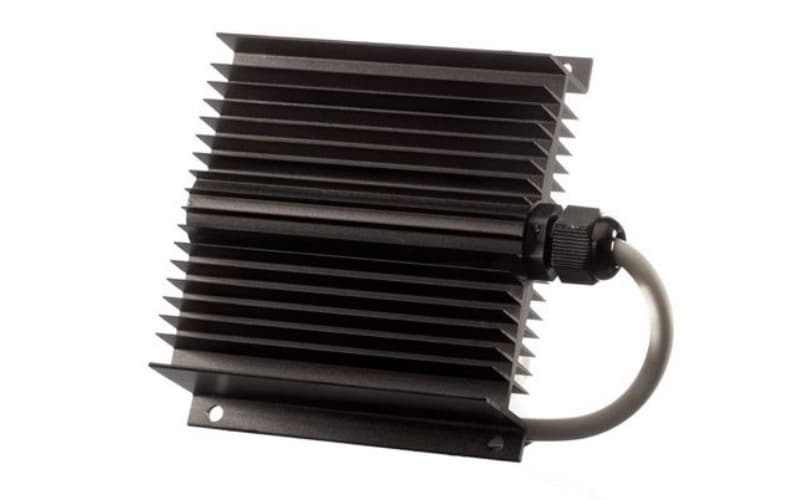 Anti-Condensation Heaters
Heating elements for dehumidification of sealed switchboards and control cabinets.
Due to temperature limitations on e.g. print and plastic cabinets it is important to use a heating element with a large surface and thus a low surface temperature. The condens heater is designed to meet these properties. The temperature limit (appr. 65°C) is integrated into the construction and the small physical measurements enables installation in most cabinets and switchboards.
The cooling fin profile has an optimal surface in relation to heat loss in circulation airflow. The element is made of black anodized aluminium which optimises heat conduction and emission.
Anti-condensation Heater download Pdf, 2 MB.