Backer IoT Smart Controls
The Backer IoT Smart Temperature Controller range of products have been designed from the ground up with temperature control and our commitment to the environment at their heart. Control your heat requirements and energy usage wherever you are. From plant scada through to mobile maintenance and control, our smart range of temperature controllers are designed to offer the flexibility to fit into any environment and provide the maximum levels of control.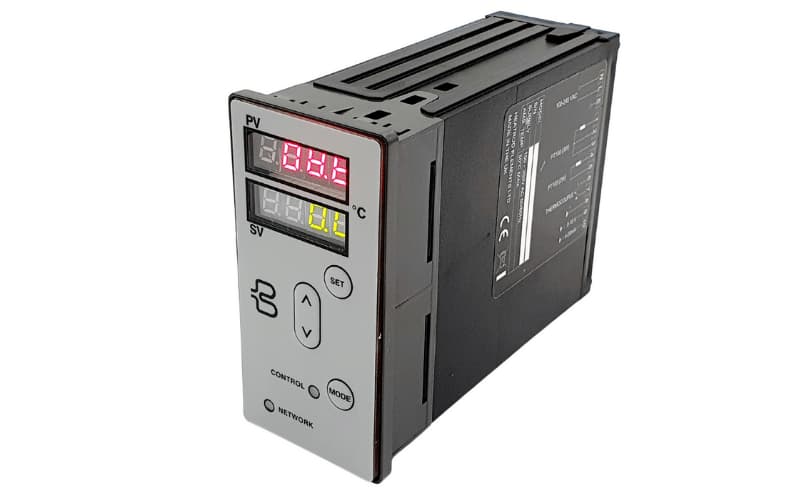 Process control
Building management
Staged heating control
Scheduled duty cycling
Remote monitoring & control
Energy management
Condition monitoring
Integrated heating
Ultimate connectivity
Logic control
Electric Immersion Heating remains the most efficient solution to heating up most liquids and is a simple way to harness more environmentally friendly forms of renewable energy generation. In order to make more effective use of electricity, a smarter way to control our immersion heaters is key and with many years of application experience, the Backer Group has all the knowledge required to provide smart control.
Our digital temperature controllers are designed for both integrated heating applciations, built into our immersion heaters or as stand alone panel mounted independent controllers.
We think flexibility is key and for us this means the ability to connect multiple temperature sensors along with other auxilliary signals and to be able to control a variety of outputs from heating elements to pumps and fans.
As important as the hardware is the software and a deep knowledge of PID control along with features such as condition monitoring can all be configured and monitored with our extensive suite of software.
Device management is also a key principle in monitoring and controlling heating devices and our HRDc and HRDi controllers are designed with Internet of Things (IoT) at the heart of their ability. This will allow you to cluster your devices and manage them as part of a flexible device dashboard. This may be split by plant room, building, factory, even across your global asset base.