Industrial Process Heaters
Process heating has a diverse set of requirements and our expertise encompasses all forms of electrical based heating within tanks, vessels and pipework. Industrial process heaters range from standard off-the-shelf industrial immersion heaters up to design and build project-based process equipment.
Industrial immersion heaters are a regular requirement within typical industrial processes and Heatrod Elements can supply a vast number of options for both standard and less typical applications.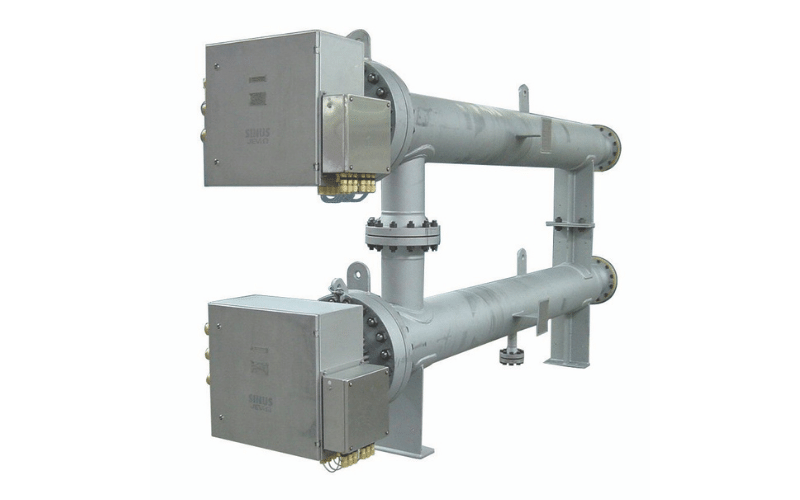 Process tanks
Process flow
Liquid, air or gas heating
Standard or hazardous area
Direct or indirect heating
Electrical control
Flanged immersion heaters
ATEX immersion heaters
Industrial vat & tank heaters

Electrical process heating often demands a more project based approach with very specific media which needs heating in a particular environment maybe with both physical and power source restraints.
Whether the application is process tank or process flow heating we have proven knowledge and capabilities for these types of requirements.
Requirements for hazardous area can also be catered for with engineering capabilities to design and build Zone 1 and 2 area compliant process heaters.
Both in the UK and globally throughout group we have a vast combined experience in process heating – you can see more examples in our Nibe Process Heating brochure which you can download from this page.
Our application engineering team are here to help so if you would like to discuss a potential requirement for industrial process heaters please contact us.
Technical data

Vessel Material

Carbon steel

Stainess steel

Titanium

Dimension

According to customer specification and depenting on function

Media Material

Water

Fuel oil

Crude oil

Fuel gas

Dimension

According to customer specification and depenting on function
You will find our standard stock immersion heaters at both our online shop and also within our Industrial Immersion Heaters section on this site.
We also have engineering capabilities locally to design industrial immersions from small designs aimed at compact target locations up to large battery style immersion heaters.
We have both internal and external sales engineering resource to talk through your requirements in order to put forward a proposed design.