BRAUDE Corrosion Resistant Heat Exchangers
Braude manufacture a range of heat exchangers in fluoropolymer materials for use either in tank or external. Amongst the many applications in which these heat exchangers are typically used are acid pickling processes, preflux in galvanising, large scale electroplating, chemical milling.
The exchangers are designed for use with steam, hot water, thermal fluid up to 200°C or chilled water for internal or external use and electric for external use.
Please get in touch if you need advice about a heating or cooling application and our engineers will be glad to help.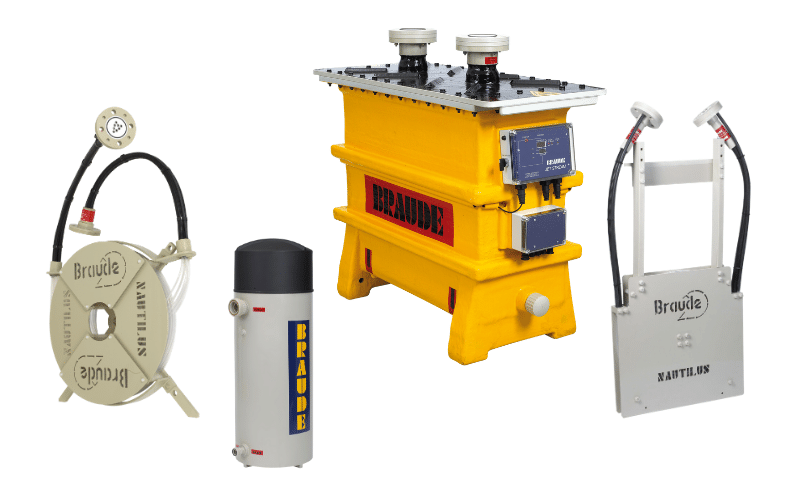 Electroplating
Electroless Plating
Chemical Polishing
Hard and soft Anodising
Frost protection for chemical tanks
Marine water
Acid Pickling and Etching
Chemical Milling
Internal or external tank heating
Outputs up to 400kW
Use with thermal fluid, saturated steam, hot water or chilled water

Electric options available
Heating or cooling
Non corrodible