BRAUDE Corrosion Resistant Controllers
There is a full range of Braude temperature and liquid level controllers, protection and cut-out devices to be used in conjunction with our heaters. All controllers are supplied complete with sensors designed for use in process tanks so they are protected from attack by aggressive chemicals or by mechanical damage from workload in the tank.
Our controllers are designed for arduous application in processing plants and most come in IP65 enclosures for surface mounting near the point of application. Clear displays ensure ease of use.
They can also be used in conjunction with our custom built control panels to complete our range of safety, monitoring and control solutions.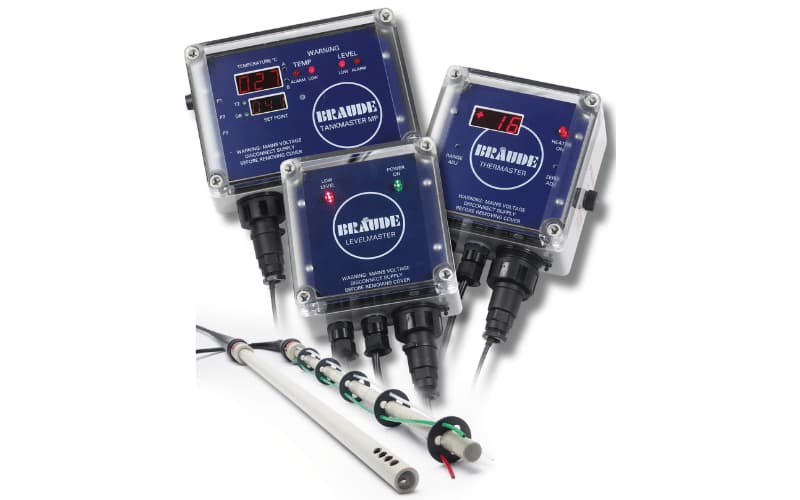 Electroplating
Electroless Plating
Chemical Polishing
Hard and Soft Anodising
Frost Protection for Chemical Tanks
Marine Water
Acid Pickling and Etching
Chemical Milling
240V or 110V mains operation
Simple to install
Easy connections
2 & 3 wire relay output

Non-corrodable probes
Sealed to IP65
Clear displays