BRAUDE Corrosion Resistant Thermal Equipment
The BRAUDE brand is now part of Heatrod.
The range consists of electric immersion heaters, heat exchangers, temperature and level controllers and chemical pumps along with allied accessories. All the of the products are designed for use in corrosive solutions some of which are very aggressive. This is achieved using chemically inert fluoropolymers to form the wetted parts of the equipment.
The brand is well known throughout the metal finishing, steel processing and associated industries but is now manufactured in our modern factory in Bolton.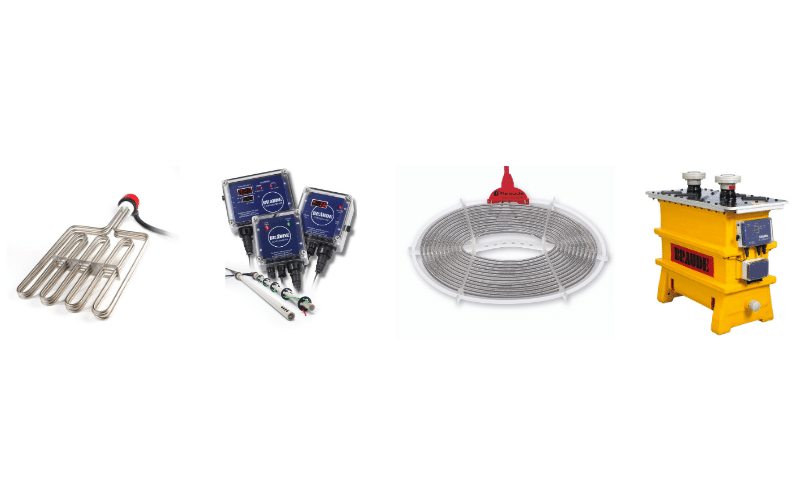 Electroplating
Electroless Plating
Chemical Polishing
Hard and soft Anodising
Frost protection for chemical tanks
Marine water
Acid Pickling and Etching
Chemical Milling
Designed for process applications
Sizes up to 18kW, 3 phase
Heaters for all process tanks

Wide variety of styles to choose from
Full range of chemically resistant heaters
Compatible with Braudemaster controllers