Industrial heating processes often demand a level of practical engineering in their design and application in the field.
Our team of application engineers are trained to be able to consult with our customers in solving their process heating challenges and to be able to provide technically and commercially competitive solutions to our customers. Add this to our centre of excellence in Sweden and our ability to manufacture and install locally and you have access to a full project delivery team ready to support you.
Heatrod Elements offer design, production and supply of electric heating for the process industry. We provide products meeting all relevant standards and tests, certifying products according to customer specifications. We design, develop and manufacture all types of systems for electrical heating of gases, liquids, vapours and solids.
We work closely together with our customers to manufacture systems meeting the most stringent international standards. Our expertise in the field of electrical heating covers the chemical, pharmaceutical, petrol chemical (both onshore and offshore applications), steel, textile, glass, power generation and foodstuff industries. In fact, any application requiring process heating. We supply heating elements, pressure vessels, and control panels/systems, all fully tested and certified to meet the required standards, including Ex-proof.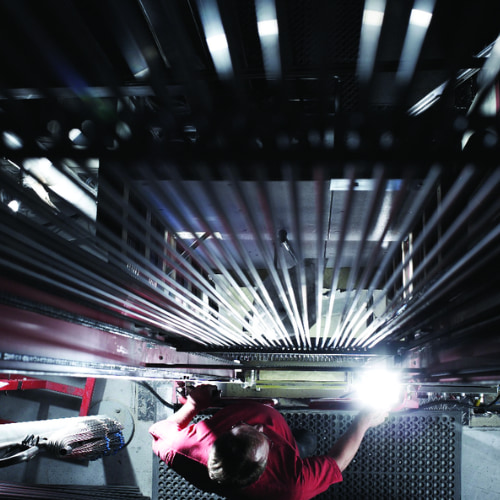 Amongst other things, we produce:
Immersion heaters for liquid substances and gases
Circulation pre-heaters for liquid substances and gases
Gas pre-heaters for industrial substances such as; hydrogen, CO₂ and nitrogen
Air pre-heaters/re-heaters
Finned tube heaters
Various industrial heating solutions
Junction boxes, thermostats, electronic temperature regulators and controllers
One of the basic components of process heating solutions is the tubular heating element. Our immersion heaters are a popular option for heating fluids. They are used as a heat dource in, for example, water heaters, boilers, oil systems and industrial fluid heating. The heaters consist of tube elements that are soldered or welded to flanges, element heads or nipples. They are combined with thermostats, thermal cut-offs and connection boxes. Alternatively, immersion heaters may be made from ceramic elements set into protective tubes.
We are capable of calculating, designing and manufacturing electric immersion heaters intended for the heating of liquids, gases and air in hazardous Ex zones 1 & 2.
Ex certified immersion heaters may be custom made to client preferred specifications as long as the design and construction are based on terms given in the current Ex directives.