BRAUDE Corrosion Resistant Heaters
The Polaris Modular and Popular fluoropolymer immersion heaters are designed for use where aggressive chemicals need to be heated to temperatures up to 100°C. All heaters have optimum chemical resistance against corrosion caused by chemicals such as nitric, hydrochloric, sulphuric and hydrofluoric acids, and are inert enough to be used where non-contamination is a requirement.
The Polaris Neptune range is available in a wide range of metals from stainless steel, and Inconel™ to titanium. Metals are selected on the basis of the chemical in which they are to be used. There is a wide variety of shapes and sizes available allowing heaters to be placed over the top of the tank with flying leads or flanged to fit through the side.
The Triton heater has a ceramic element with a removeable core and comes with a stainless steel or porcelain outer sheath with other materials such as inconel and titanium available to order.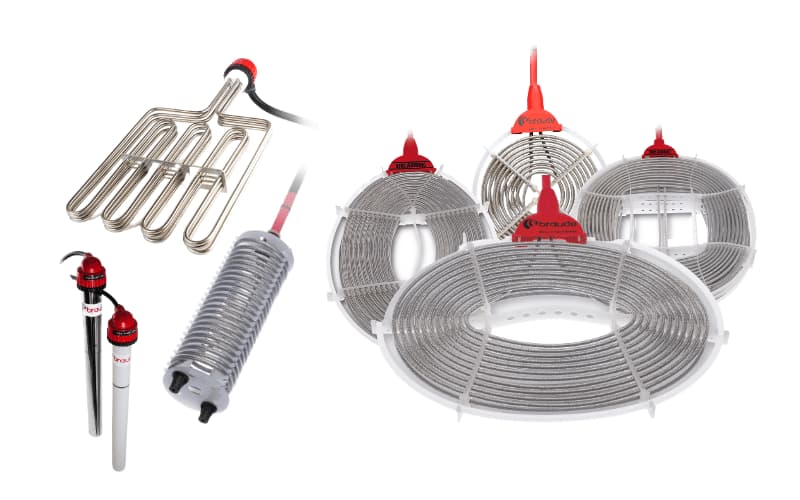 Electroplating
Electroless Plating
Chemical Polishing
Hard and soft Anodising
Frost protection for chemical tanks
Marine water
Acid Pickling and Etching
Chemical Milling
Designed for process applications
Sizes up to 18kW, 3 phase
Heaters for all process tanks

Wide variety of styles to choose from
Full range of chemically resistant heaters
Compatible with Braudemaster controllers