Ceramic Infrared Heating Elements
Ceramic infrared heating elements are used for hardening and drying processes, amongst others.
These elements are manufactured by moulding a resistive conductor into a ceramic mass. Ceramic elements have a temperature range of 300°C to 730°C and produces an infrared wave of 2-10 µ.
The glazed ceramic surface protects the heating spool against rust and aggressive substances.
We have a wide range of standard models – call for more information about our inventory or discuss how Heatrod can offer bespoke elements for your application.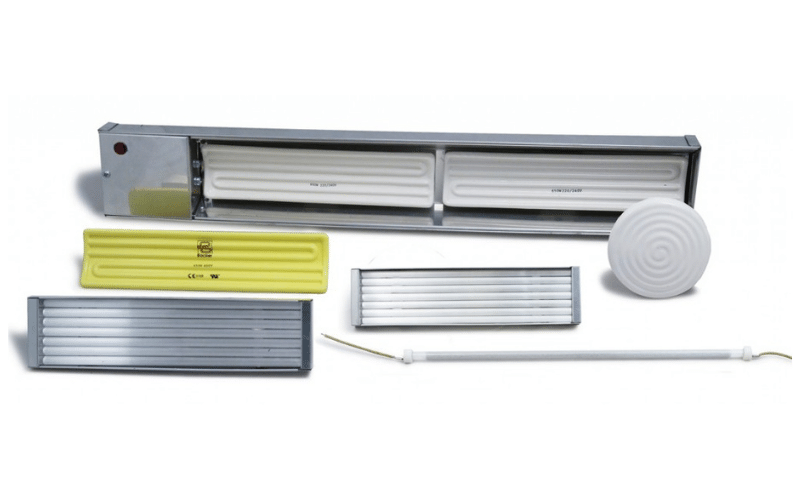 Plastic moulding
Paint & print drying
Sterilisation
Gluing
Silk screen printing
Outdoor heating

Quick & efficient heating
Low investment cost
Suitable for intermittant heating
Can be used in vacuum and air flow environments

Other cables and fixings are available - please enquire.