HRH ATEX/Flameproof Immersions
When environmental conditions become unsafe to use ordinary immersion heaters, Heatrod can offer a wide range of explosion-proof heating solutions.
Having manufactured our first range of hazardous area heaters back in 1953, Heatrod can provide a hazardous area version for the majority of our products, together with bespoke hazardous area air and gas heaters. Fully ATEX certified to class IIB and ranging from standard screw-in immersions up to fully engineered process heaters. We can also provide IIC certified products from other group manufacturers.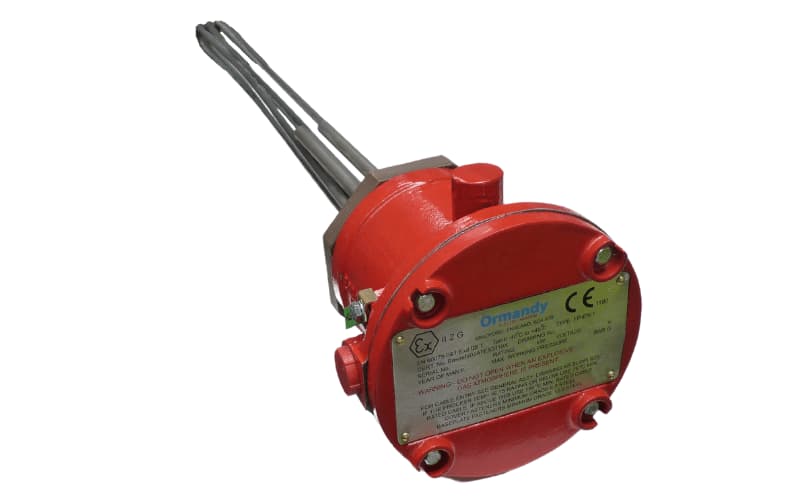 Flameproof immersion
Flameproof in-line flow heater
Flameproof gas heater
Flameproof air heater
IP67 Exd ATEX certified terminal cover
Sheathed elements in a variety of materials
Brass, carbon or stainless steel flanges
Removable core options, with plain, or options for stainless steel & copper tubes
Available up to 1.4mW
Control & high limit thermostats
Operating pressures up to 10 bar (standard)
Wide range of thermostats available
Variety of voltage options
Heatrod are currently certified to manufacture heaters up to 1.4mW and 690V 3 Phase and suitable for ambient temperatures between -40°C and 45°C. Working with our sister companies, we can provide solutions for class IIB and IIC hazardous areas.
HRH Technical data

Material

Incoloy 825

Loading

1-12kW, element Diameter: 8mm

Design

Head thread size 2, 2¼, 2½" BSP

IP67 ATEX certified terminal cover

Voltage

240/415V

Optional

Removable core elements

Others

Optional thermostat ranges available

Screw In Range

| | | | | |
| --- | --- | --- | --- | --- |
| Model | kW Rating | Fixing BSP | Medium | Immersed Length |
| 5FP/RWT/x | 1-12 | 2" | Water | 11-36" |
| 6FP/RWT/x | 1-12 | 2¼" | Water | 11-36" |
| 6FP/CWTT/x | 1-6 | 2¼" | Water | 13-68" |
| 7FP/CWTT/x | 1-6 | 2¼" | Water | 13-68" |
| 5FP/CP/x | 1-8 | 2" | Oil | 18-130" |
| 7FP/CPT/x | 1-8 | 2½" | Oil | 18-130" |
These products are always application specific, so please contact our Sales Engineering Team for more information.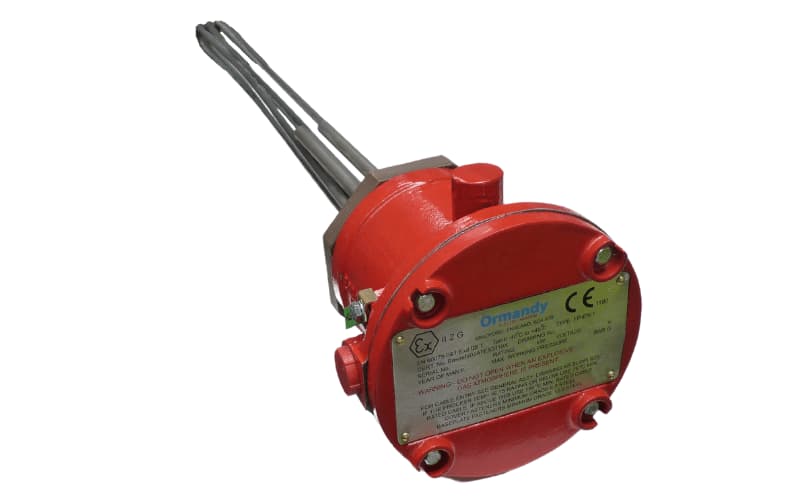 Hazardous Area Immersion Heater
A full range of immersion heaters and thermostats are available for screw-in or small flanged installation. With both rod and removable core elements, Ranging from 1-18kW and suitable for heating air, gas or liquid.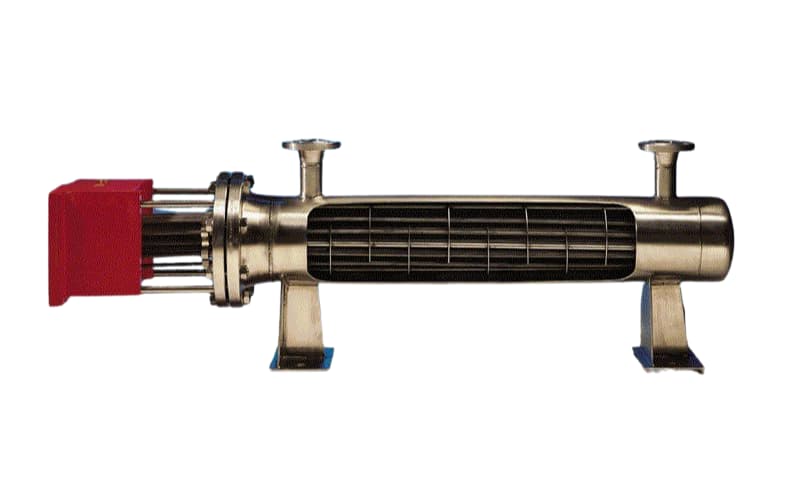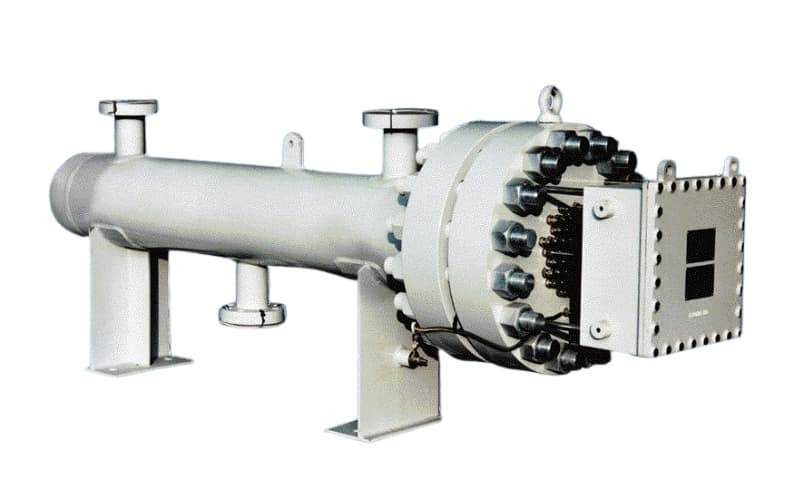 Hazardous Area In-Line Heaters
A range of process heaters suitable for a variety of applications, including; air, gas and liquid. Vessels are avaialble in copper, carbon and stainless steel.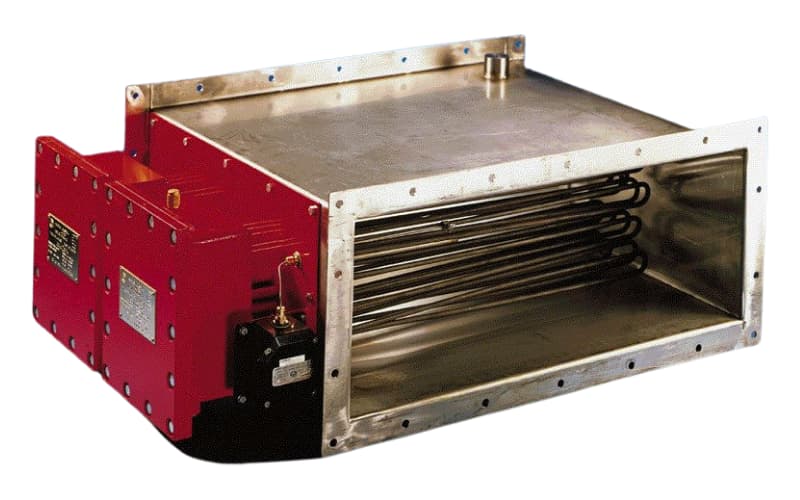 Hazardous Area Air Heaters
A wide range of complete duct heaters or stab-in heater batteries, in aluminium, carbon and stainless steel. Used for anti-condensation and HVAC applications in hazardous areas.