Ever wished you had more space in your tank - Electrojet
Fitted with BRAUDE Polaris heaters, the ELECTROJET external electric tank heater is designed to stand next to the process tank leaving more space in your tank. Fitted with PTFE electric elements housed in a cylinder, using corrosion resistant polymers throughout the construction.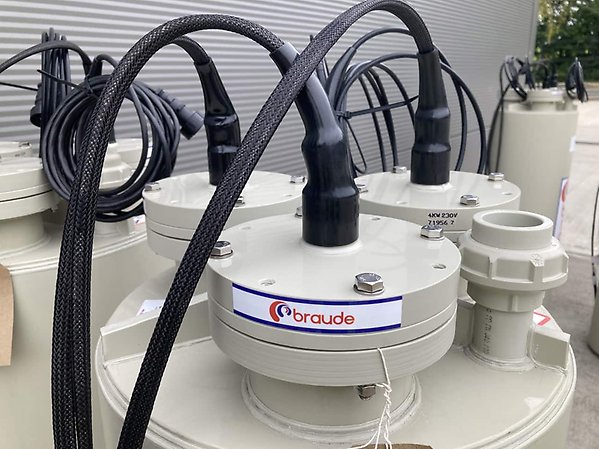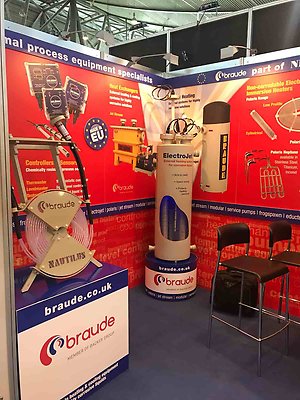 Will not corrode in acid process solution
Free standing and easy to fit to existing tanks
Ratings from 3kW to 24kW available
Can be supplied separately or complete with pumps and controller & online monitoring to suit.
Existing pumps (such as filter pumps), and digital temperature control systems can be used
Recirculation of liquid through the ELECTROJET helps to ensure efficient heat transfer and assists in smoothing temperature distribution through the heated tank
Maintenance can be carried out without disturbing or emptying process chemicals.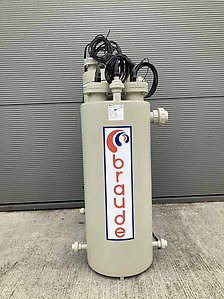 The heater has been developed for use with the aggressive and corrosive chemicals typically found in the electroplating, metal finishing, steel and chemical industries, and is ideal for chemical processes and reactors, electroplating tanks and acid pickling. Tanks where space is at a premium, of awkward shape or construction for fitting internal heaters or containing other equipment such as mixers will all benefit from the use of ELECTROJET.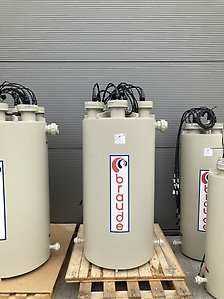 BRAUDE, who have many years experience of solving the problems associated with highly corrosive solutions, also manufacture the Polaris range of non corrodible electric immersion heaters, Thermaster and Levelmaster controllers, and Nautilus and Jet Stream heat exchangers for larger applications.
At last, all our equipment is designed & made in Britain