National Drink Beer Day - Tuesday 28th September
We love the brewing industry here at Heatrod, and not just for the drinks, but because we can help with the production - and what better day to celebrate than National Drink Beer Day – Tuesday 28th September.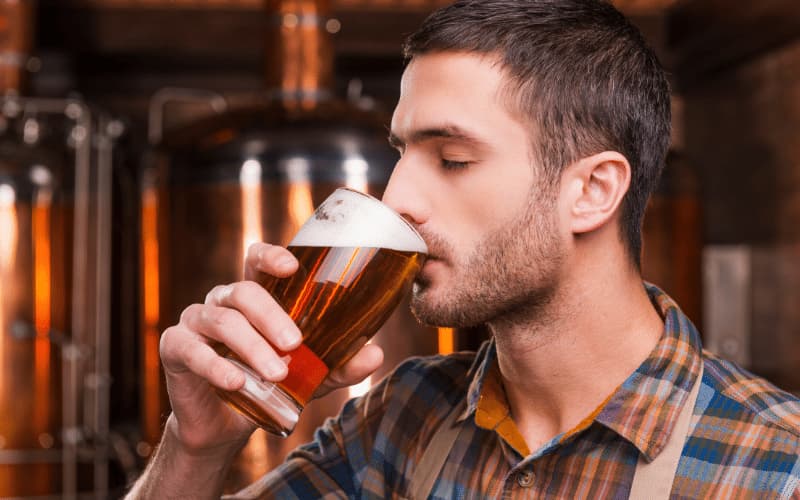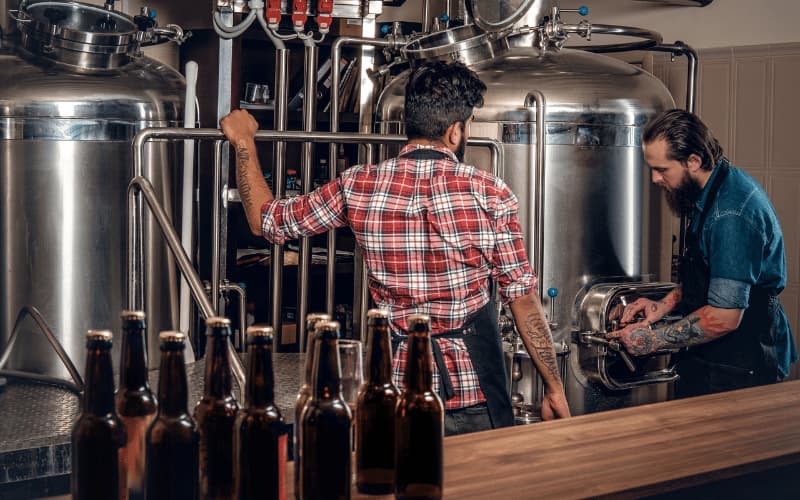 Each different stage of the brewing process requires the control of multiple variables, temperature, humidity, pH and pressure. At Heatrod, the UK's leading manufacturer of heating elements and associated process heating equipment, we are perfectly placed to assist with temperature control.
Process control in the brewing industry ranges from a very manual exercise with master brewers 'feeling' their way through the brewing process, right through to highly advanced process control systems with recipes that can be established for large batch brewing. Smaller breweries often don't have access to this level of technology and aside from the cost it would just not be a practical solution for a small operation.
Key to a number of processes when making a brew is heating and good heating control plays a key part in making sure that the final brew is consistent and full of the taste and character a brewer wants to achieve. Electric heating is by far the most safe, clean and convenient form of heating for any brewery to use in their process. While larger breweries will use high-capacity flange or recirculation (flow) type electric process heaters, often smaller breweries simply need an industrial grade screw in immersion heater.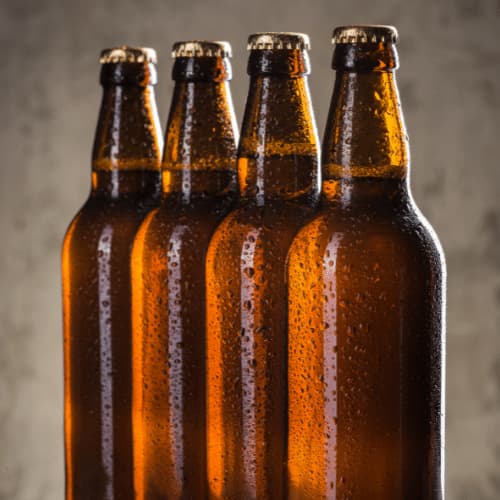 Applying heat directly to the liquids in a tank means that electric heating is fast and highly efficient – with all the renewable energy we have available in the grid today it's also the cleanest form of power if you're aiming for net carbon zero in your processes!
Electric immersion heating can only perform as well as it is controlled, and this is often where industrial users continue to use very basic forms of temperature control in the form of electro-mechanical thermostats. This is where larger process control systems have always had the advantage with multiple temperature and level sensors installed into brewing vessels which allow for very accurate control of the brew inside using logic such as PID control. These types of systems often need extensive system programming and cabinets containing both control and power distribution equipment.
Here at Heatrod we have years of experience with these types of applications, and we decided to use some of that knowledge to develop a more sophisticated level of temperature control with just the right mixture of cost and functionality that will be a perfect fit for a typical brewing application.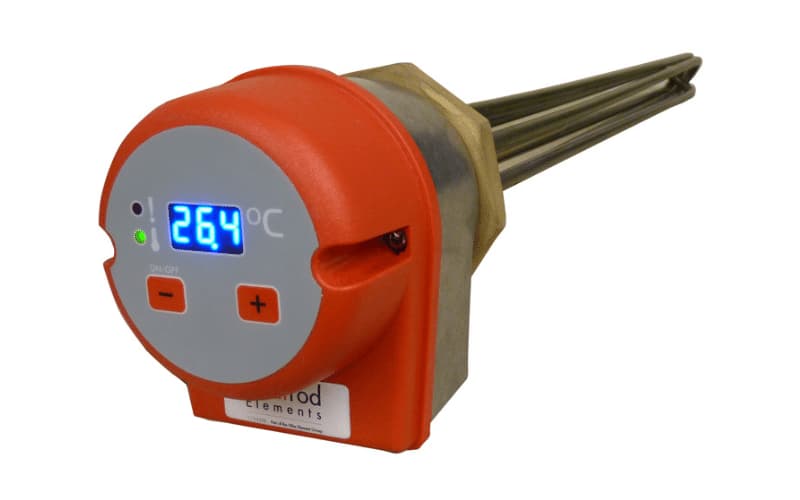 Our digital electric immersion heaters come not only with built in digital PID control but also the power switching equipment (up to 12kW) to switch the heater circuits without the need for external power switching cabinets. Coupled with the power of IoT (Internet of Things) we are able to give our brewers complete visibility and control of their brewing process without what in the past has been a major plant investment.
Want to schedule heating times? just log in and set up your schedule to start and stop the heating process to suit you. Need to understand power usage? Just log in and quickly see usage and cost both now and historically. This is all backed up with safety in mind as we employ the highest levels of IoT security along with more traditional equipment for safe temperature cut out.
Combining this level of control with robust mechanical specification such as Incoloy 825 and Titanium heating elements, IP68 terminal boxes and a full selection of screw in flange sizes, Heatrod have got all your requirements covered.