Assistant Technical Sales Engineer - position filled
Position now filled. We are looking to recruit an Assistant Technical Sales Engineer to provide a key point of contact for clients and provide both pre- and after-sales advice for Heatrod at our Bolton site.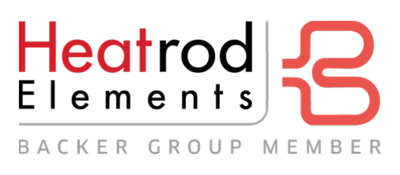 You will join us on a full-time, permanent basis working Monday to Thursday 07:30am to 4:00pm and Friday 07:30am to 12:50pm and in return you will receive a competitive salary of £22,000 - £24,000 per annum.
Greater Manchester based Heatrod Elements is the UK's leading manufacturer of heating elements and associated process heating equipment required for your industrial heating applications. Having recently moved into a brand new, environmentally conscious production facility in Bolton we are uniquely positioned to provide electric products and solutions using manufacturing processes which are sympathetic to our precious environment. "Renewable ways to make renewable energy-friendly equipment".
Purpose of Role:
You will combine technical knowledge with sales skills in order to consult with existing and potential new customers on a wide range of industrial heating products, technologies and solutions. This role will be key in supporting our current Technical Sales Engineer to expand market awareness of our products and expertise, managing projects and relationships with customers, and bringing critical customer requirements back into the development, production, and marketing processes.
Benefits of joining us:
Employee Cash Health Plan
Onsite free parking
Auto Enrolment Pension
25 days holiday plus bank holidays
Ongoing staff social and wellbeing events through the year
What you will be doing as our Assistant Technical Sales Engineer role:
-Managing and interpreting customer requirements by identifying their needs, handling technical queries, agreeing specifications, engineering adaptations of products, equipment and services
Generating technical sales proposals and contracts
Maintaining records of customer communication and sales activity in our CRM and established internal communication systems (training to be given where required)
Developing, managing and delivering sales administration, reports and data through use of the company CRM (training to be given where required)
Researching options and requesting quotes for outsourced components of projects or custom products
Working with the engineering and production teams to ensure development schedules and deliveries are being met to the required standards
Developing support material for other members of the sales team
Conveying customer requirements to Engineering and Production teams
Developing long-term account management relationships with clients through managing and interpreting their requirements
Persuading clients that a product or service best satisfies their needs in terms of quality, price and delivery
Negotiating tender and contract terms and conditions to meet both client and company needs
Providing pre-sales technical assistance and product education, and after-sales support services
Providing input into the design of custom-made products
Developing, growing and supporting our customer base throughout the UK, you will Identify new markets, potential customers and establish new accounts
Preparing cost estimates and gaining customer acceptance
Calculation of direct cost of manufactured products ready for quoting
Updating and producing manufacturing data, BOM's and routes ready for production planning
Identifying potential suppliers of new parts and materials
What we're looking for in our Assistant Technical Sales Engineer:
You will possess excellent communication skills
Be technically proficient
Demonstrate a customer-facing, positive and proactive personality
Experience, Education and Training:
Be confident, outgoing, innovative and being able to work autonomously or as part of a team, with the ability to prioritise a variable workload
2 years experience in a similar technical based role/customer-facing
Project work and management of multiple projects
You will need to have achieved a minimum of HND or Degree level within a technical discipline
Be highly competent with Microsoft office software tools
Possess commercial acumen
Strong communication skills, both verbal and written
If this sounds like the role for you, we'd love to hear from you, please email your CV and covering letter to [email protected] to apply.