Engineering Fitter Apprentice - now recruiting
Apprentice Production Operative based at Heatrod Elements in Farnworth, Bolton. The main requirements of the role are the efficient production of elements using hand tools, task specific machinery and manual assembly. Quality checks of manufactured product. Involvement in achieving internal KPI's. Have some involvement in continuous improvement.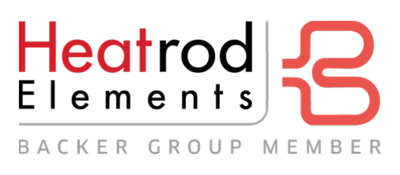 Full Time: 38 hours per week
Duration: 42 months
Greater Manchester based Heatrod Elements is the UK's leading manufacturer of heating elements and associated process heating equipment required for your industrial heating applications. Having recently moved into a brand new, environmentally conscious production facility in Bolton we are uniquely positioned to provide electric products and solutions using manufacturing processes which are sympathetic to our precious environment. "Renewable ways to make renewable energy friendly equipment".
The role will be based at our site in Farnworth on the shop floor.
Working alongside the team of Production Operatives/Technicians and Engineers duties will include:
Directly responsible to the Value Stream Leader
Engaging at various levels of the business and so there will be interaction with Engineering and Quality Teams
A mentor will be assigned for day to day support within the specific area
Overall responsibility for the area lies with the Operations Manager
Working in one of our value streams to manufacture components and build equipment to specific requirements
Desired skills:

Punctual
Reliable
Ambitious
Honest
Hardworking
Can show initiative
Able to take direction
Can pay close attention to detail

Personal qualities
A team player - an individual who thrives on working in a team environment
Reliable and good time keeping
Eager to learn
Passion for hands-on engineering
Commitment to the apprenticeship programme and the company
Desired qualifications:
Maths and English C/4 Desirable working towards an Engineering qualification, but not essential
Future prospects:
Progression within the company is available upon successful completion of this apprenticeship.
If you think this role could be for you, please send your CV and covering letter to [email protected]