Apprentice Business Administrator - now recruiting
Supporting the office function of the business across all departments. To include finance, operations, purchasing, customer services, engineering, marketing, and HR. An all-round support role.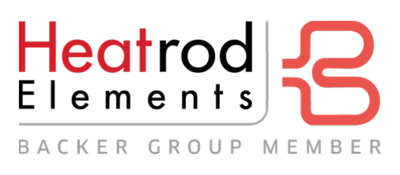 Full Time – 38 hours per week (working pattern to be agreed)
Duration: 18 months
Greater Manchester based Heatrod Elements is the UK's leading manufacturer of heating elements and associated process heating equipment required for your industrial heating applications. Having recently moved into a brand new, environmentally conscious production facility in Bolton we are uniquely positioned to provide electric products and solutions using manufacturing processes which are sympathetic to our precious environment. "Renewable ways to make renewable energy friendly equipment".
Responsibilities will include:
Admin support for the non-production side of the business
Reporting into the HR Manager
Daily tasks will be allocated by department managers
Working across operations, finance, purchasing, engineering, quality, marketing, and HR
Dealing with general enquiries for customer services (email/phone)
Preparing various reports across different teams
Dealing with orders into the online shop
Booking collections for returns
Updating various data sets for managers
Printing/filing of invoices
Ad-hoc HR projects
Supporting the marketing department
Helping input commercial invoices
Checking stock availability
Supporting the continuous improvement manager with sourcing materials
Desired skills:
IT skills - knowledge of Microsoft Office packages e.g. Word, Excel, Publisher, and Outlook with the ability to learn bespoke systems and programmes
Good numerical skills
Excellent communications skills
Excellent telephone manner
Excellent time management and organisational skills

Personal qualities:
Commitment to an Apprenticeship programme
Able to meet deadlines along with working under pressure
Punctual
Reliable
Ambitious
Honesty/trustworthy
Hardworking
Can show initiative
Able to take direction
Can pay close attention to detail
Self-motivated
Commitment to the company
Can work in a team and use your own initiative
Excellent understanding of teamwork
Willingness to learn and improve with the company

Desired qualifications:
GCSEs at grades C/4 or above (or equivalent) in maths and English.
Future prospects:
Progression within the company is available upon successful completion of this apprenticeship.
If you think this role could be for you, please send your CV and covering letter to [email protected]