New Manufacturing Facility for Heatrod Elements
Specialist heating company Heatrod Elements has successfully completed a £500K move to a brand-new manufacturing facility at Top Deck Industrial Estate in Bolton; a move which will accommodate the company's ambitious plans for the future.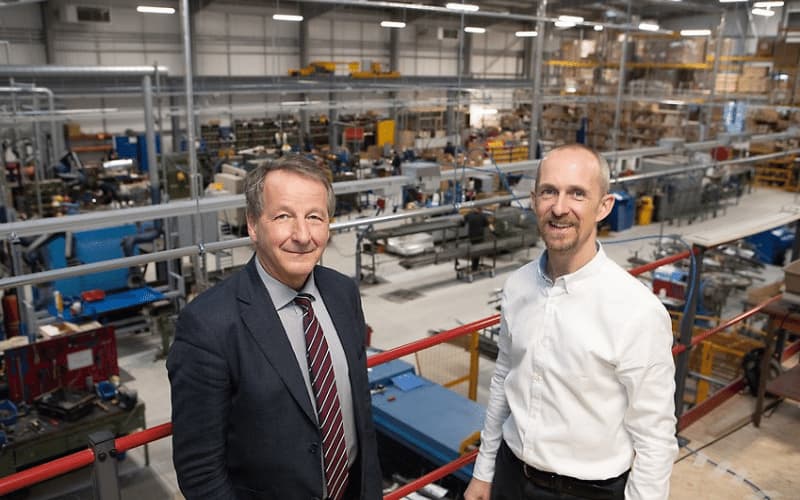 With a drive for continued sales growth the move to new premises will play an integral part in Heatrod's plans to develop a more extensive scope of industrial products and solutions, whilst continuing to service its traditional domestic market.
Heatrod is a member of The Backer Group and part of the global NIBE Element Group, one of the world market leaders in the design and manufacture of components and solutions for intelligent heating and control. Says Simon Ellam, Managing Director: "When I joined the company in 2013 I sat down with the team from the head office in Sweden and we set out a very specific strategy to target the industrial market and grow this area of the business. We have already made huge strides in this direction, but our new premises provide us with a fantastic base from where we can develop even further."
Said Christer Fredriksson, Chief Executive of the global NIBE Group, who travelled from Sweden to attend the official opening: "As a group we have 60 factories all over the world, but during my 27 years with NIBE there have been very few times we have been able to open a brand-new factory. With new technology and under Simon's leadership we are in a great position to take Heatrod to the next level and when it comes to the industrial market, I believe this allows us to consolidate our position as the leading manufacturer of electric heating products in the UK".
Heatrod's capabilities in the industrial process heating sector have been further bolstered over the last two years with the strategic acquisitions of Ormandy Electric and Braude, both of which operate in specialist process heating sectors. Core capabilities remain within electric heating and resistance products with the ability and experience to provide application specific engineering locally and from the wider group business.
The move has also helped to streamline Heatrod's manufacturing processes, reduce waste and improve energy efficiency, providing a much more cost-effective base for production.