Heatrod Elements acquires specialist heating company
Salford based manufacturing company Heatrod Elements has acquired thermal process equipment specialists E. Braude Ltd (Braude).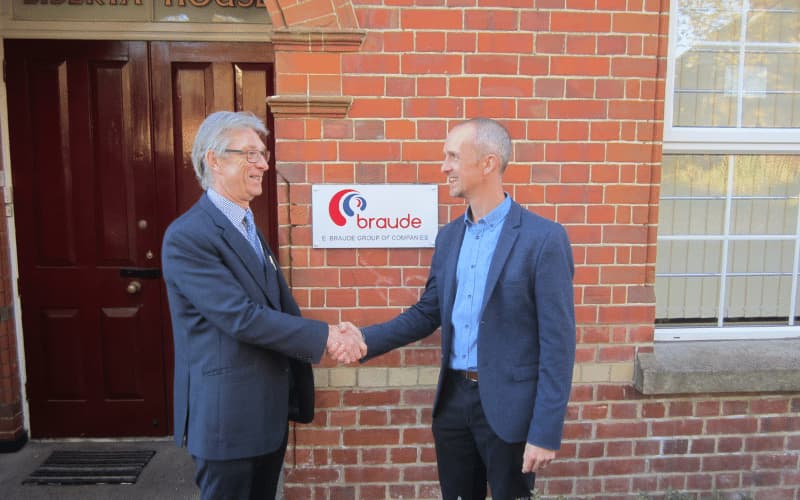 Heatrod Elements is a member of The Backer Group and part of the global NIBE Group, one of the world market leaders in the design and manufacture of components and solutions for measuring, controlling and heating application. The acquisition of Braude will further enhance Heatrod's portfolio of products and strengthen its UK manufacturing base.
Braude, which is based in Sandhurst, Berkshire has earned a worldwide reputation as a specialist in thermal process equipment, in particular when it comes to the heating and cooling of highly corrosive liquids.
Says Simon Ellam, Managing Director at Heatrod Elements: "Braude operate in a highly specialised area of heating which is something we don't have the capacity for at our Salford base. Braude has the ability to not only supply products into particularly harsh environments but also the engineering expertise to help design a complete solution. We see these capabilities as a very good strategic fit with our own growth in industrial market sectors".
"Braude have a number of prestigious clients who we look forward to working with and developing strong relationships."
With a turnover exceeding £1m and an operating profit regularly in excess of 10%, the Braude acquisition is supported by strong financial performances. The company will continue to run its operations and service customers from its base in Sandhurst, under the Braude name.
Says David Snoxhill, General Manager of Braude: "By joining Heatrod Elements we are becoming a member of the wider Backer Group and part of NIBE, which is an exciting development for Braude. It will give us the influential presence and financial backup of a large internationally recognised group, coupled with access to many additional products which will help enhance the Braude range and allow us to grow further."