Heatrod goes to Blackpool
On the 10th July 2016 a committed team of cyclists from Heatrod Elements set off on a journey to raise money for The Christie.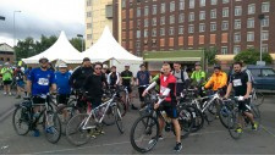 Our team consisted of all walks of cyclist from regular spinners and hill climbers through to staff members who have never sat on an uncomfortable bike saddle for more than a mile or 2.
Our challenge was to raise as much as we could for The Christie but it was also about having some fun and getting as many colleagues as possible out in the fresh air together and getting fit and healthy. Some of the team took preparation more seriously than others – this ranged from weeks of building up distance travelled on a bike right through to "I had a quick go last night!!"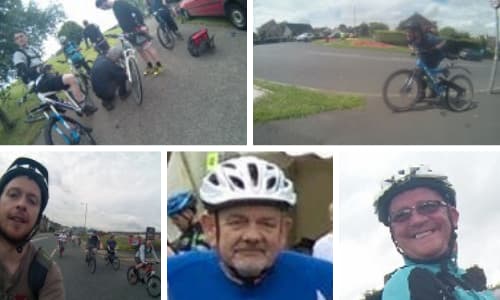 Bike maintenance was one of the first problems sent to slow the team down but for a team of problem solvers this was quickly resolved (by a bike events official :-) )
For many the trip then took on a slow and in some cases painful journey but all the Heatrod staff were resolved to their personal goals and particular mention should go to the following for their extraordinary efforts:
Mikey Lockley who was our top charity collector. Mikey collected a total of £618 in donations with over 4 pages of donation forms!! A big thanks to Mikey and we would all like to thank the regulars at the Bridgewater Hotel for their fantastic support in donating to the cause.
Alan Rix has come from serious health issues in recent years back to fighting fitness and to complete a ride like this is a major personal achievement that everyone at Heatrod thinks is fantastic!
After initially avoiding the challenge, Phil Roberts, our customer services hero came through and took up the challenge. The lack of experience on a saddle became obvious when Phil asked if anyone had a spare bike but once he was up and running he completed a good few practice runs and is now embracing life on 2 wheels.
Team photographer for the day was Sean Quinn so big thanks to Sean for catching so many opportune moments with his sports cam.
Not to forget that there were plenty of other cyclists from production, stores, engineering and management that completed the challenge on the day so well done to all that completed the challenge from all the team at Heatrod.
Total raised for The Christie charity on the day was £2,690 !!