Paul Fisher is the Technical Manager for our Braude range of products. Get to know him . . .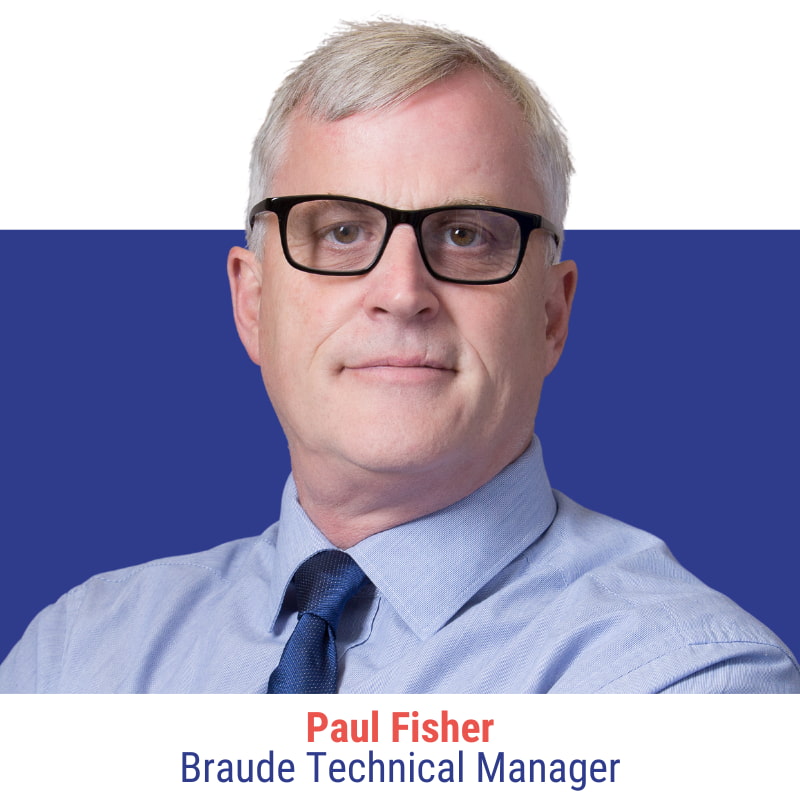 Paul is the Technical Manager for Braude. His role includes everything from answering customer's technical questions and creating or amending drawings, conceptual designs and schemes, to BOM and Route creation, costings, technical support to manufacturing and creating standard operating procedures. Joining Braude in 2005, Paul started as Production Supervisor, before progressing to Production Manager and finally Technical Manager.
Prior to Braude, Paul was a Business Cell Manager and Quality Assurance Manager for a global mining equipment manufacturer, working across various sites in the UK and abroad. He has a BA in Mechanical & Aeronautical Engineering and has worked for the Ministry of Defence in the rocket motor design stress department (P.E.R.M.E. Westcott), he can't talk too much about that though! Top Secret!
Paul says "I enjoy the variety of my role, with many day to day challenges. It's never boring and especially like helping customers with their requirements. I've forgotten most of my advanced mathematics now, but it does surface from time to time."
Outside of work, Paul has a variety of hobbies, including; fishing, gardening, radio controlled model aircraft and he is an avid film collector.
Claim to fame: setting up a global customer satisfaction measuring system which was also used to a smaller degree in Braude.