High Pressure Immersion Heater
Industry: Testing of plumbing fittings
Customer: FloPlast
Heatrod were approached by FloPlast to provide a solution for a high pressure immersion heater, to be used for testing plumbing fittings.
The immersion needed to be rated for over 10 bar, due to the testing required. Their existing immersion was suffering failures of corrosion so this was upgraded to Titanium, as it would be used in a hard water area. Due to the standard compression fittings only being rated for 6 bar, the solution designed by our Technical Team – High Pressure Immersion ENOTS, is suitable for pressures of up to 40 bar.
Technical Data:
Sheath Material: Incoloy 825, Stainless Steel sheath or Titanium Element
Loading: Bespoke Wattages available , Element Diameter: 8mm
Design: IP68 robust rotatable enclosure, heavy duty stainless head
Voltage: 415V 3-Phase, 240V 1-Phase, other voltages available
Temperature range: Control temp max 80°C, safety cutout 90°C
others available
Pressure: Up to 40 bar
Optional: Supplied with or without thermostat
Alternative mounting options available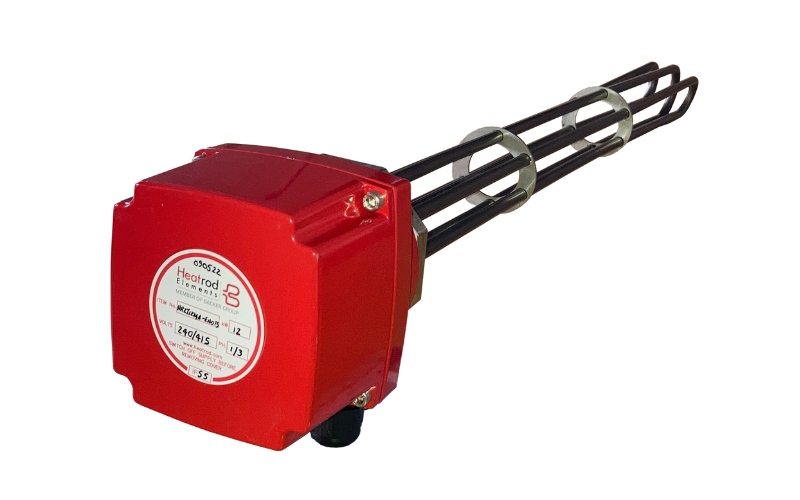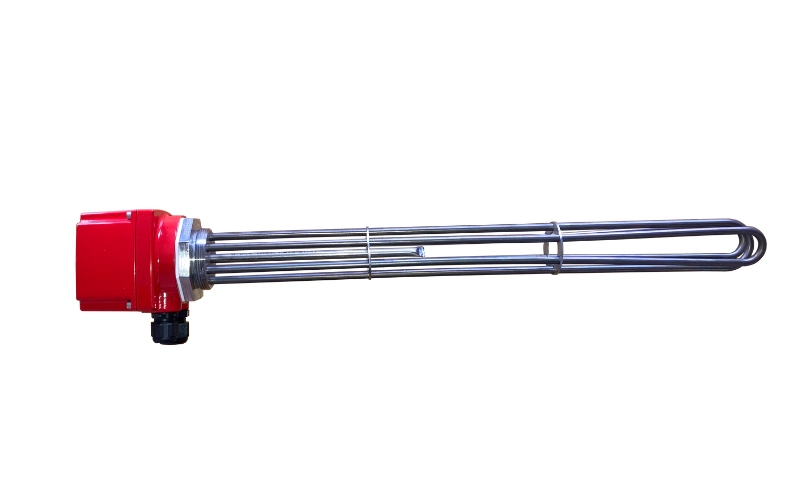 High Pressure Immersion Heater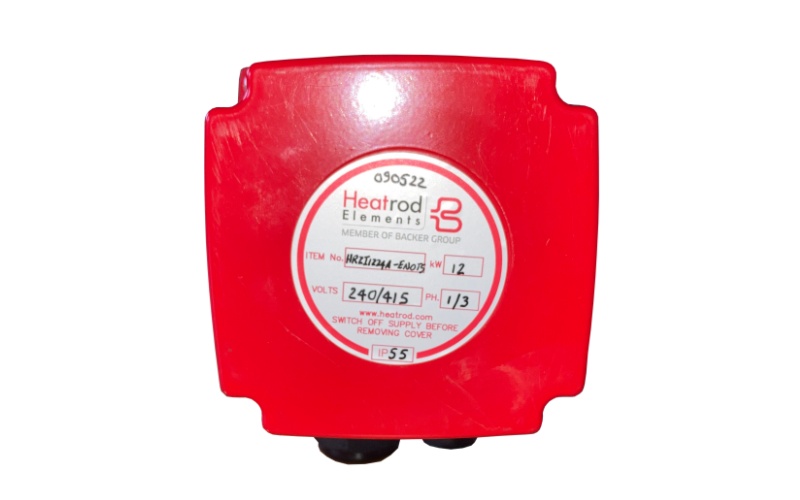 Heatrod Elements offer design, production and supply of electric heating for the process industry, providing products meeting all relevant standards and tests. Certifying products to customer specifications, we design, develop and manufacture all types of systems for electrical heating of gases, liquids, vapours and solids.