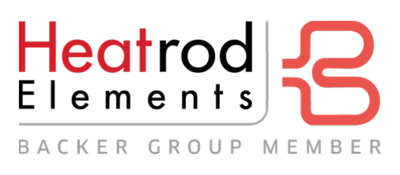 Location: Farnworth, Bolton, BL4 0AN, plus travel to over sites
Salary: £25,000-£28,000, dependant on experience
Job Type: Full time, permanent
Full Time: 07:30 to 16:00 Monday to Thursday, 07:30 to 12:50 Friday (38 hours per week)
This exciting new role will sit within the HR department and helps us to ensure that all recruitment activity (from vacancy advertising to onboarding paperwork and induction training) is run efficiently and effectively in accordance with industry best practice, as well as data protection and employment law obligations, representing the company well externally.
There will be travel to other sites/businesses within our group to support wider recruitment needs.
Responsibilities:
To oversee and manage the recruitment administration and screening process - giving a smooth process from initial contact to employment offer
Responsible for the coordination of shortlisting and interview set up, including finalising the schedule, calling candidates, sending invites, and liaising with managers to ensure all paperwork is sent, prior to interview
To ensure all job adverts and descriptions are advertised in a timely manner and are up to date
To promote best practice throughout the recruitment process and actively seek candidate feedback to improve the candidate's experience
To manage the recruitment mailbox ensuring candidate queries are dealt with in a timely manner
Record all recruitment paperwork, candidate information, interview and assessment questions, notes and ensure copies are saved in line with GDPR
Provide feedback to candidates at all stages of the recruitment process and in particular those who have attended for interview and/or other selection activities
Accurately record relevant data for key metrics (including candidate source, conversion rates, interview outcomes etc)
To research new sources for attracting active and passive candidates using a variety of different platforms
To consult and engage with hiring managers to fully understand their needs and to gain an in depth understanding of the requirements of the role
To advise hiring managers on interviewing and selection techniques and provide support during the interview and selection process
To make recommendations on how to improve our brand
To develop strong working relationships with key departments across the businesses
Maintain up to date knowledge on relevant employment legislation and communicate any potential changes that could impact the business
Update, as appropriate, existing recruitment procedures to ensure we attract the best talent
Use a variety of recruitment methods to attract high quality candidates
Participate in recruitment fairs and career events and other recruitment events as required/necessary
Promote vacancies internally across the businesses
Use social media to it's full potential as a resourcing medium and to target specific, specialist skills
What we'd like from you:
Proven work experience as a recruiter
Hands on experience with various selection processes
Demonstrated ability to establish effective and cooperative working relationships built on trust
Solid ability to conduce different types of interviews (structure, competency-based, stress etc)
Ability to organise skills, psychometric and IQ/EQ assesments
Analytical and data driven
Outstanding written and verbal communication skills
Excellent organisation and time management skills
Ability to work under pressure
Confident approach
CIPD qualification (desirable)
What we can offer you:
25 days holiday (plus bank holidays) increasing with length of service
Free on site parking
Cycle to work scheme
Learning and development opportunities
Referral scheme
Staff social events throughout the year
Cash Health Plan

Please apply with your CV and covering letter to [email protected]
No agencies, thank you.