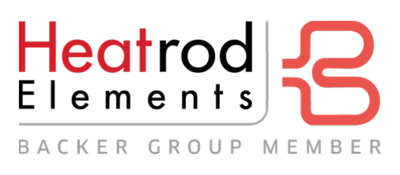 Job Title: Production Operatives
Location: Farnworth, Bolton
Salary: Starting at £20,700 per annum (Negotiable)
Job Type: Full time, Permanent
Working Hours: 38 Hours per week, Monday to Thursday 07:30 to 16:00 and Friday 07:30 to 12:50
Greater Manchester based Heatrod Elements is the UK's leading manufacturer of heating elements and associated process heating equipment required for industrial heating applications.
Having recently moved into a brand new, environmentally conscious production facility in Bolton we are uniquely positioned to provide electric products and solutions using manufacturing processes which are sympathetic to our precious environment. "Renewable ways to make renewable energy friendly equipment".
About the Role:
We are looking to recruit semi-skilled production operatives at our site in Farnworth, Bolton.
Working in one of our four value streams you will be responsible for completing production activities within set timescales, using manual assembly methods, hand tools and operating task specific machinery.
Key Responsibilities:
Adhere to the production schedule.
Focus on reduction of scrap
Accurately report the production activities via SFC
Achieve internal key performance indicators
Assist in the maintenance and upkeep of tools and equipment
Ensure a clean safe working environment
What we would like you to have:
Experience of working in a manufacturing/production role
Experience of brazing (stick brazing using braze rod, braze paste (flame/torch method) (not essential)
Good communication skills
Great attention to detail
What we can offer you:
25 days holiday (plus bank holidays) increasing with length of service
Free on site parking
Cycle to work scheme
Learning and development opportunities
Referral scheme
Staff social events
Cash Health Plan
No agencies.
Please Apply directly to [email protected]
Candidates with the experience or relevant job titles of; Manufacturing Operative, Manufacturing Engineer, Assembly Technician, Production Operative, Production Technician, Process Operator, Production Engineer, Assembly Operative, Assembly Line Operator, Process Operative, Manufacturing Operator, Production Operator, Production Coordinator may also be considered for this role.