Engineering Fitter Apprentice
We are recruiting for several Engineering Fitter Apprentices to join our team this year.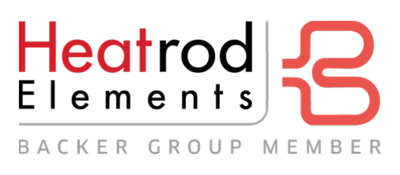 Greater Manchester based Heatrod Elements is the UK's leading manufacturer of heating elements and associated process heating equipment required for your industrial heating applications. Having recently moved into a brand new, environmentally conscious production facility in Bolton we are uniquely positioned to provide electric products and solutions using manufacturing processes which are sympathetic to our precious environment. "Renewable ways to make renewable energy friendly equipment".
Apprenticeship Summary:
Annual wage: £11,421.28
Working week: Monday to Thursday 7.30am to 4.00pm, Friday 7.30am to 12.50pm, 2x 15 min breaks each day & 20 minutes lunch break (unpaid). Total hours per week: 38
Expected duration: 42 months
Possible start date: 1st September 2023
Apprenticeship level: Advanced Level 3 (A Level)
What will the apprentice be doing?
Manufacture of elements
Bending, coil assembly, filling, testing and packing
Heater manufacture
Soldering, brazing, blasting, pressure test, assembly, packing
General housekeeping
Attending daily huddles
Involvement in continuous improvement activities
Attending personal mentoring sessions
What training will the apprentice take and what qualification will the apprentice get at the end?
After a period of foundation skills and technical knowledge development all apprentices will have achieved all the relevant qualifications within the L3 Engineering Fitter Standard. Training will take place at Wigan and Leigh College – Pagefield Campus day release.
What is the expected career progression after this apprenticeship?
Following successful completion of the L3 apprenticeship there are opportunities to progress to Technician level within Production and possibly to Engineer depending on preferred development of the individual.

If you think this could be the apprenticeship for you, please apply online.
Closing Date: 19th May 2023