Quality & Systems Auditor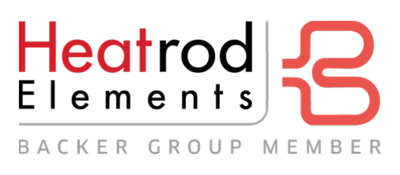 Based at Heatrod Elements Ltd, Farnworth, BL4 0AN
Full time: Mon to Thurs 07:30 to 16:00 and Friday 07:30 to 12:50
Salary: Competitive
Greater Manchester based Heatrod Elements is the UK's leading manufacturer of heating elements and associated process heating equipment required for industrial heating applications. Having recently moved into a brand new, environmentally conscious production facility in Bolton we are uniquely positioned to provide electric products and solutions using manufacturing processes which are sympathetic to our precious environment. "Renewable ways to make renewable energy friendly equipment".
Heatrod is part of the global NIBE Element Group (the world's largest element manufacturer) and represents NIBE in the U.K. as one of over 60 Group companies that are based all over the world. We are the only U.K. based manufacturer of heating elements offering a complete package focused totally on minimum lead time, maximum flexibility and complete design service, from individual raw material components to finished solution, making Heatrod the choice for heating and measuring requirements within the U.K.
To proactively drive a right 1st time culture ensuring compliance to all internal processes and systems, through audits and testing of products to agreed levels such as British standards and ISO9001 & 14001 framework.
Key responsibilities:
Carry out internal Systems audits
Conduct, record and report daily random process-based quality checks
Support Production Technicians in compiling SOP's & work instructions
Help carry out risk assessments and maintain records
Help carry out COSHH assessments and maintain records
Help maintain and update Aspects & legal registers
Drive continuous improvement and establish 'Lean Values'
Undertake project work to drive continual improvement through the business
Quality Assurance:
To identify ways of continued quality improvement.
Identify and address any quality issues arising from inspections
Ensure quality issues are raised and escalated to the appropriate team as required
Improve the quality of service by evaluating systems and devising new processes as appropriate.
Contribute to continuous improvement initiatives as required

Communication:
Contribute positively to discussions and debates and participating in shared decision making.
Challenge decision making and support the Quality Lead in difficult conversations
Ensure effective communication including the dissemination of information accurately and timely to support effective team working.
Act at all times as an ambassador for the organisation and maintain positive and effective communication both internally and externally to the organisation.
Produce clear, legible and consistent written documentation as required.

About you:
2 years' previous experience in a similar role including carrying out audits within a manufacturing environment
Intermediate knowledge of MS Office
Ability to read technical drawings
Time Management
A Good Attention to Detail
Great communication skills
Good Organisational skills
Ability to work under pressure in a busy environment
Willing to challenge
IOSH, NEBOSH (Desirable)
5S Experience & ISO 14001 (Desirable)

What we offer you:
25 days holiday (plus bank holidays) increasing with length of service
Free onsite parking
Cycle to work scheme
Learning and development opportunities
Referral scheme
Staff social events
Please apply with your CV and covering letter to [email protected]