Digital Marketing Apprentice
We are recruiting for a Digital Marketing Apprentice to join our team.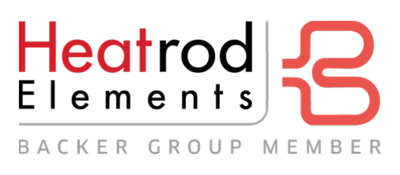 We are looking for an enthusiastic marketing apprentice to support the whole marketing function at Heatrod. This means being involved in not only Heatrod specific projects but exposure to our wider group of companies. If you want a fast paced role offering a varied package of projects/tasks then this is the role for you!
Greater Manchester based Heatrod Elements is the UK's leading manufacturer of heating elements and associated process heating equipment required for your industrial heating applications. Having recently moved into a brand new, environmentally conscious production facility in Bolton we are uniquely positioned to provide electric products and solutions using manufacturing processes which are sympathetic to our precious environment. "Renewable ways to make renewable energy friendly equipment".
Apprenticeship Summary:
Annual wage: £10,275.20
Working week: Monday to Thursday 8.00am to 4.30pm Friday 7.30am to 12.50pm 20 minutes lunch break. Total hours per week: 38.0
Expected duration: 18 months
Possible start date: September 2022
Apprenticeship level: Advanced Level 3 (A Level)
What will the apprentice be doing?
Reporting – collating and inputting figures
Maintenance of websites and webshops
Social media – generate and schedule content
Email marketing- content, building emails, maintaining contacts
Internal communication of marketing activity

Supporting wider group with exhibitions and other events
Videos and images of our people and processes for social media
Creating content for blogs
Maintaining online listings
Artwork & signage
What training will the apprentice take and what qualification will the apprentice get at the end?
After a period of foundation skills and technical knowledge development all apprentices will have achieved all the relevant qualifications within the L3 Digital Marketing Standard. Training will take place on company premises.
What is the expected career progression after this apprenticeship?
Following successful completion of the apprenticeship there are opportunities to progress within the Marketing Department at Heatrod and to continue studies to a higher level.

If you think this could be the apprenticeship for you, please apply online.