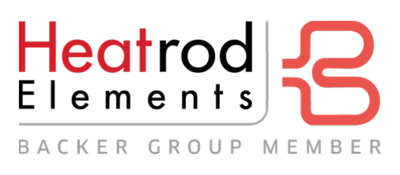 Based at Heatrod Elements Ltd, Farnworth, BL4 0AN
Full time, permanent: 38 hrs per week
Salary: starting at £9.75 per hour +
Greater Manchester based Heatrod Elements is the UK's leading manufacturer of heating elements and associated process heating equipment required for industrial heating applications. Having recently moved into a brand new, environmentally conscious production facility in Bolton we are uniquely positioned to provide electric products and solutions using manufacturing processes which are sympathetic to our precious environment. "Renewable ways to make renewable energy friendly equipment".
About the role:
As a Stock Controller, you will be an integral part of our stores team. You will oversee the efficient receipt and storage of stock and ensure it is ready for despatch as required. We are looking for someone self motivated and dynamic, who is willing to own the process.
Duties will include:
Managing the inventory stores following all our procedures/processes
Oversee receiving, storing and categorising stock to assist with distribution internally and externally in a very diverse range of product, lots of which is small batch

Ensure efficient space utilization and that products are allocated in the correct locations

Liaise with other departments to manage stock control and reconcile the system

Take responsibility for annual stock take in stores, working with Operations/Finance

Undertake daily/weekly stock counts on a rolling basis
Carry out investigations into stock errors and put processes in place to prevent reoccurrence
Supporting the Despatch Team as required
Be able to positively manage multiple requests, understanding priority levels and making quick decisions in order to complete tasks.

What we'd like you to have:
Experience of stock control in a manufacturing environment

Experience and knowledge of ISO 9001/14001

Competent IT user, including Microsoft 365

Use of a Kardex Vertical Storage Carousel (not essential)

Flexible and willing to help, some overtime may be required from time to time

Excellent timekeeping

FLT (Flexi) licence (not essential)

Knowledge of goods inward procedures

Great communication skills

What we can offer you:
25 days holiday plus bank holiday
Long service addition to holidays
Company sick pay scheme
Company Events
Pension scheme
Cycle to work scheme
Cash Health Plan
Onsite parking

Please apply with your CV and covering letter to [email protected]