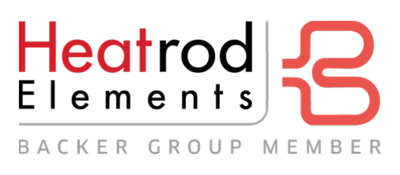 Based at Heatrod Elements Ltd, Farnworth, BL4 0AN
Full time: 38 hrs per week
Mon-thurs 7.30am to 4.00pm and Friday 7.30am to 12.50pm
Greater Manchester based Heatrod Elements is the UK's leading manufacturer of heating elements and associated process heating equipment required for industrial heating applications. Having recently moved into a brand new, environmentally conscious production facility in Bolton we are uniquely positioned to provide electric products and solutions using manufacturing processes which are sympathetic to our precious environment. "Renewable ways to make renewable energy friendly equipment".
As part of our continued growth and commitment to providing an excellent standard of customer service we are recruiting for Production Operatives to join the team.
Based at the site in Farnworth, Bolton this full-time role will be working alongside our current production team to manufacture elements across our different business streams.
We are looking for individuals who have at least 2 years' experience in a manufacturing environment to be involved in the setting up of machinery and assembly of our products.
What we can offer you:
25 days holiday plus bank holidays
Cash Health Plan
Pension
Onsite free parking
Learning and development/progression opportunities
What you'll need to have:
GCSE English and Maths Grade 5 or above
At least 2 years' experience in a manufacturing environment
Great attention to detail
Good communication skills
Knowledge of Microsoft Office
Experience of ERP systems
A full role description is available on request. Please apply with your CV to [email protected]