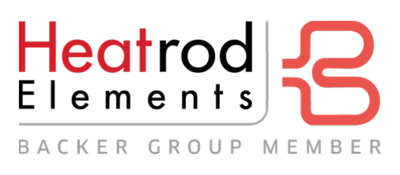 Based at Heatrod Elements Ltd, Farnworth, BL4 0AN
Full time: 38 hrs per week (worked over 4 or 5 days a week, to be agreed)
Salary: £22k
Greater Manchester based Heatrod Elements is the UK's leading manufacturer of heating elements and associated process heating equipment required for industrial heating applications. Having recently moved into a brand new, environmentally conscious production facility in Bolton we are uniquely positioned to provide electric products and solutions using manufacturing processes which are sympathetic to our precious environment. "Renewable ways to make renewable energy friendly equipment".
Heatrod is part of the global NIBE Element Group (the world's largest element manufacturer) and represents NIBE in the U.K. as one of over 60 Group companies that are based all over the world. We are the only U.K. based manufacturer of heating elements offering a complete package focused totally on minimum lead time, maximum flexibility and complete design service, from individual raw material components to finished solution, making Heatrod the choice for heating and measuring requirements within the U.K.
As part of our continued growth and commitment to providing an excellent standard of customer service we are recruiting for a Quality Inspector to work as part of our Quality Team.
The ideal candidate would already have some experience in a similar manufacturing role and be willing to challenge processes to drive continuous improvement for the business.
This role will be responsible for:
internal audits
product inspections
recording of relevant data (scrap, returns, etc)
organising equipment calibration
supporting with relevant health and safety requirements (COSHH, Risk Assessments, etc)
driving continuous improvement
undertaking project work to support continuous improvement activity
What you'll need to have:
at least 2 years' experience in a Quality Inspector role within a manufacturing environment
strong communication skills both written and verbal
great attention to detail
good computer skills, proficient in Microsoft Office
understanding of technical drawings
knowledge of ISO 14001
Additional skills:
IOSH or NEBOSH trained
Lean manufacturing experience
Six sigma
Qualified as an Auditor
What we offer you:
25 days holiday plus bank holidays
Cash Health Plan
Pension
On-site free parking
Learning and development opportunities
Please apply with your CV and covering letter to [email protected]